The incognoscenti may not know it, but today is Nevada Day. On this date in 1864, Nevada joined the Union and helped support the reelection of Abraham Lincoln and the Thirteenth Amendment. Delaware did not - it joined New Jersey and Kentucky in casting its electoral votes for General George McClellan. See Lincoln (The Movie) Overlooks Nevada
Steven Spielberg may have overlooked Nevada, but corporate law professors have not. Earlier this week, Yale Law School Professor Roberta Romano posted a chapter from the forthcoming Oxford Handbook of Law and Economics that devotes a great deal of attention to the role of Nevada in the market for public corporations. Among other things, she notes that Nevada, like Delaware (and unlike California) has had a net inflow of corporations, actively promotes incorporations, and has a specialized business court. She also reports that contemporary research "suggests that Nevada is competing with Delaware by developing a differentiated niche offering reduce liability of managers for shareholder lawsuits."
Earlier this week, Professors Michal Barzuza and David C. Smith published this post regarding their forthcoming article, What Happens in Nevada? Self-Selecting into Lax Law. Noting that Nevada is "second only to Delaware in attracting out-of-state incorporations", they find that Nevada firms are smaller, younger, and less profitable than peer firms incorporated in other states. Not surprisingly, they also find that Nevada corporations have a large and significant likelihood of reporting financial results that later require restatement.
As someone who published perhaps the first paper on the phenomenon of Nevada corporations, The Nevada Corporation: Is it a Good Bet? 14 CEB California Business Law Reporter 79 (1992), I am heartened by the academic interest in the state. Nevada's challenge to Delaware as a corporate domicile is a real world example of Justice Louis Brandeis' oft-quoted observation:
It is one of the happy incidents of the federal system that a single courageous State may, if its citizens choose, serve as a laboratory; and try novel social and economic experiments without risk to the rest of the country.
New State Ice Co. V. Liebman, 285 U.S. 262, 311 (1932).
For a discussion of the substantive corporate law of Nevada, see my book, Bishop & Zucker on Nevada Corporations and Limited Liability Companies.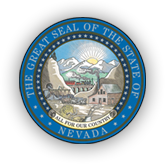 Happy Sesquicentennial Nevada!
Share on: