Directors and officers cannot always base their decisions on first-hand information. As a practical matter, they must receive and act based on information and opinions of others. The question then becomes whether a director's or officer's decision will be protected when it was made in reliance upon others. Section 141(e) of the Delaware General Corporation Law addresses this question as follows:
A member of the board of directors, or a member of any committee designated by the board of directors, shall, in the performance of such member's duties, be fully protected in relying in good faith upon the records of the corporation and upon such information, opinions, reports or statements presented to the corporation by any of the corporation's officers or employees, or committees of the board of directors, or by any other person as to matters the member reasonably believes are within such other person's professional or expert competence and who has been selected with reasonable care by or on behalf of the corporation.
Nevada's statute, NRS 78.138(2) reads differently:
In performing their respective duties, directors and officers are entitled to rely on information, opinions, reports, books of account or statements, including financial statements and other financial data, that are prepared or presented by:

(a) One or more directors, officers or employees of the corporation reasonably believed to be reliable and competent in the matters prepared or presented;

(b) Counsel, public accountants, financial advisers, valuation advisers, investment bankers or other persons as to matters reasonably believed to be within the preparer's or presenter's professional or expert competence; or

(c) A committee on which the director or officer relying thereon does not serve, established in accordance with NRS 78.125, as to matters within the committee's designated authority and matters on which the committee is reasonably believed to merit confidence,

but a director or officer is not entitled to rely on such information, opinions, reports, books of account or statements if the director or officer has knowledge concerning the matter in question that would cause reliance thereon to be unwarranted.
A key difference between these two statutes is that Nevada's statute expressly applies to officers as well as directors. Nevada, however, is no outlier in this respect. Section 8.42(c) of the Model Business Corporation Act explicitly provides for reliance by officers.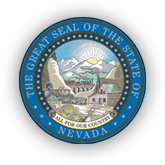 Share on: