In 2018, California enacted legislation authorizing California corporations to include a provision in their articles of incorporation allowing the use of blockchain technology to record and track the issuance and transfer of stock certificates. Cal. Stats. 2018, ch. 889 (SB 838) (Hertzberg). Notably, the legislature extended this authority only to corporations that do not have outstanding securities listed on the New York Stock Exchange, the NYSE Amex (now known as the NYSE American LLC), the NASDAQ Global Market, or the NASDAQ Capital Market. In other words, the legislature denied the technology to the very corporations that actually might have an interest in using it. The legislature further reduced the utility of its handiwork by including a "sunset" provision, repealing the statute on January 1, 2022. See Cal. Corp. Code § 204(a)(12) & (c).
"Do this, don't do that, can't you read the sign"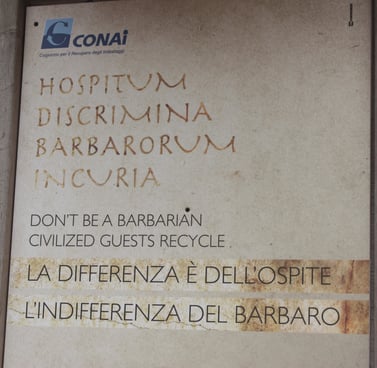 I particularly liked this sign because the first language on it was in Latin.