Yesterday, the California Secretary of State announced that it has activated an online filing tool allowing for corporate formations. This is the latest addition to a suite of online tools that were already available:
The Secretary of State also announced improvements to its Statements of Information tool.
On somewhat less positive note, the Secretary of State has also announced the following temporary suspension of expedited and preclearance services:
"Due to the COVID-19 pandemic, the Secretary of State has been operating with limited staff in the office in order to preserve the health and safety of our customers and staff while still maintaining essential operations for businesses. In order to minimize delays in the processing of business entity documents, effective Monday, April 20, 2020, the Secretary of State will be suspending preclearance and expedited services until further notice (see Government Code section 12182(c)). Business entity documents submitted with a request for 24-hour preclearance or expedited services will continue to be honored until Friday, April 17, 2020. However, any documents submitted with requests for 24-hour preclearance or expedited services on Friday, April 17, 2020 will be mailed back to the customer upon completion of the review process rather than being available for pickup that afternoon in our Sacramento lobby. Customers that would like their submission returned via overnight mail should include a prepaid self-addressed envelope."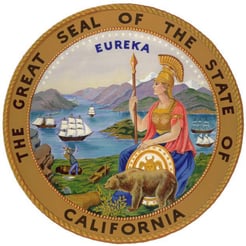 Appeal Filed in California Female Director Quota Suit
Yesterday's post discussed Judge John A. Mendez' dismissal of a stockholder lawsuit challenging California's female director quota law. Judge Mendez' order was entered on Monday and the plaintiff filed a notice of appeal the next day.