Yesterday, Governor Gavin Newsom has announced the appointment of Clothilde "Cloey" Hewlett to serve as California's next Commissioner of the Department of Financial Protection and Innovation. Ms. Hewlett has been serving as the executive director of the Cal Alumni Association. Following graduation from the University of California, Berkeley, Ms. Hewlett apparently did not see a great future in plastics. Instead, she stayed on at Cal to earn a J.D. According to the Governor's announcement, she was a Partner at Nossaman LLP from 2009 to 2016, a partner at K&L Gates LLP from 2003 to 2009, and Interim Director at the California Department of General Services from 2002 to 2003. Before then, she served as Undersecretary at the California State and Consumer Services Agency, Director of Moral Character Determinations at the State Bar of California, and held several positions at the San Francisco District Attorney's Office, including Assistant District Attorney and Special Prosecutions Criminal Investigator. She is a founding member of the Black Women Lawyers Association of Northern California.
Ms. Hewlett takes office in December and her appointment is subject to confirmation by the California Senate within one year. See Confirmation in California.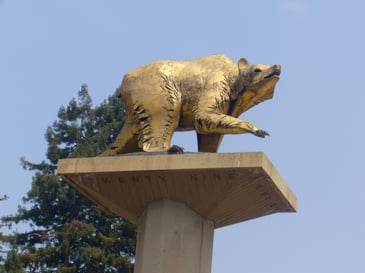 "Would you mind telling me then what those four years of college were for?"