Although much of Nevada is unfenced open range (see yesterday's post), that doesn't mean that the state treats the responsibility of gatekeepers lightly. More than a century ago, Assemblymember Thomas Hagar introduced legislation criminalizing the failure to close a gate. This law, now codified at NRS 207.220(1) provides:
"Any person or persons opening and passing through gates or bars when gates or bars are placed in fences enclosing fields, or in fences partly enclosing lands, and not shutting and fastening the same, shall be deemed guilty of a misdemeanor."
Urbanites can rest easy, as the statute does not apply ex oppido:
The provisions of this section shall not apply to gates in towns and cities nor gates necessary in the approach to any building or works where the passing through or into fields or lands is not contemplated."
NRS 207.220(2).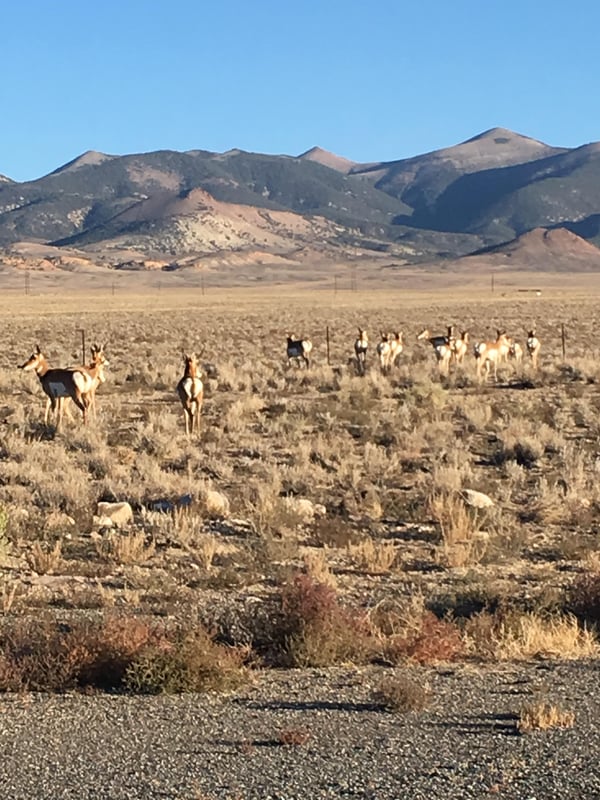 "Home, home on the range
Where the deer and the antelope play"