Today's post honors some of Nevada's historic courthouses.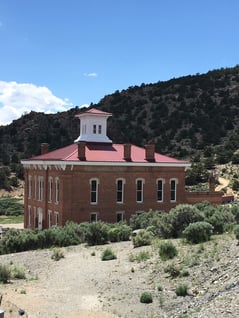 Nye County - Belmont
As the erstwhile county seat of Nye County, Belmont received $3,400 to build this courthouse. The courthouse was completed in 1876, but was closed when the county seat was moved to Tonopah in 1905.
Eureka County - Eureka
This courthouse has been in continuous use since 1879 when it was built at a cost of $38,000.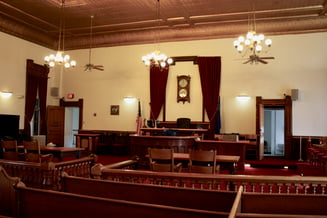 Above is the courtroom of the Eureka County courthouse. The witness box (actually an oval) is immediately in front of the judge. The courtroom features an elaborate pressed metal ceiling, two antique pot belly stoves and seating for at least 100.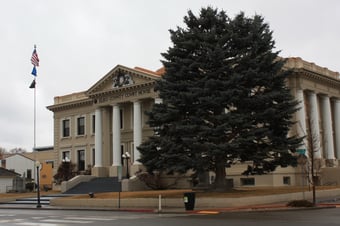 Elko County - Elko
Elko's courthouse was constructed in 1910 at a cost of $150,000. Its predecessor was built in 1869 for over $20,000.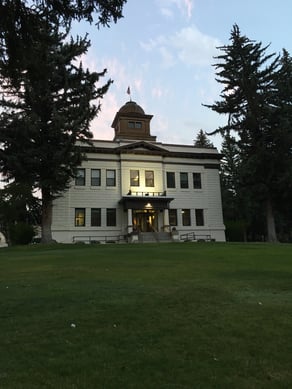 White Pine County - Ely
Featuring a cupola, this courthouse was completed in 1909 and cost nearly $50,000.