Regulation A (aka "Reg A") is an exemption from the registration requirement of the Securities Act of 1933 that, subject to numerous conditions, allows issuers to offer and sell securities to the public with reduced disclosure requirements. Issuers can choose between two different tiers under Regulation A. Under Tier 1, an issuer may raise up to $20 million in any 12-month period. For Tier 1 offerings, the offering circular must be filed with, and is generally subject to review and qualification by, the staff at the SEC as well as by the securities regulator in the states in which the offering is being conducted. Issuers relying on Tier 2 may raise up to $50 million in any 12-month period but are subject to ongoing SEC reporting requirements. Tier 2 offerings are not subject to state qualification requirements. Under both tiers, issuers are required to file a Form 1-A offering statement with the SEC.
The California Commissioner of Business Oversight has adopted a rule that purports to exempt from the qualification requirements of California Corporations Code Sections 25110 (issuer transactions) and 25130 (nonissuer transactions) any offer (but not sale) of a security for which a Form 1-A offering statement has been filed with the SEC and for which an application for qualification has been filed with the Commissioner. 10 CCR § 260.105.29. There are several conditions to this rule, including that no order is in effect and no public proceeding or examination looking toward such an order is "pending under Rule 261 (17 CFR 230.261) pursuant to Securities Exchange Act of 1933".
It is hard to know what to make of this rule and its manifest errors. Rule 261 does not refer to public proceedings or examinations, rather it defines certain terms for purposes of Regulation A. Second, there is no "Securities Exchange Act of 1933". Finally, it fails to recognize that state qualification requirements are preempted as to Tier 2 offerings under Regulation A. 17 CFR 230.256 ("For purposes of Section 18(b)(3) of the Securities Act [15 U.S.C. 77r(b)(3)], a 'qualified purchaser' means any person to whom securities are offered or sold pursuant to a Tier 2 offering of this Regulation A").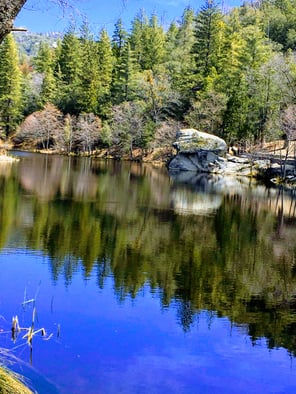 On a recent visit to the local mountains