In the corporate world, Nevada is often described as the "Delaware of the West". Nevada legislators are in fact quite explicit about their interest in competing with Delaware for corporate charters. In the most recent session, for example, Assemblymember Frierson argued:
"We are trying to constantly catch up with states like Delaware that have had the pleasure of being at the forefront when it comes to an environment for corporate formation. I think A.B. 207 does just that and makes us competitive with states like Delaware."
Minutes of Assembly Committee on Judiciary (February 28, 2019) (advocating for enactment of AB 207).
While on a recent sojourn in Nevada, I was amused to learn that Nevada has honored a former Governor of the Blue Hen state by naming a town for him. The Governor was Charles Robert Miller who served as Delaware's Governor from 1913 until 1917. The town is (was) Millers (I'm not sure why the "s" was added). According to Nevada State Historical Marker No. 101, Millers was a station and watering stop on the Tonopah & Goldfield Railroad. As a director of of the railroad and president of the Tonopah Mining Company, Governor Miller was responsible for having a 100-stamp cyanide mill constructed in Millers. Although I doubt anyone would be honored today for bringing a 100-stamp cyanide mill to town, it apparently was just the thing for Millers. The town grew to encompass a business district and post office.
Alas, Millers was later abandoned after the railroad stopped running. It is now a rest stop about 13.6 miles from Tonopah. Sic transit gloria mundi.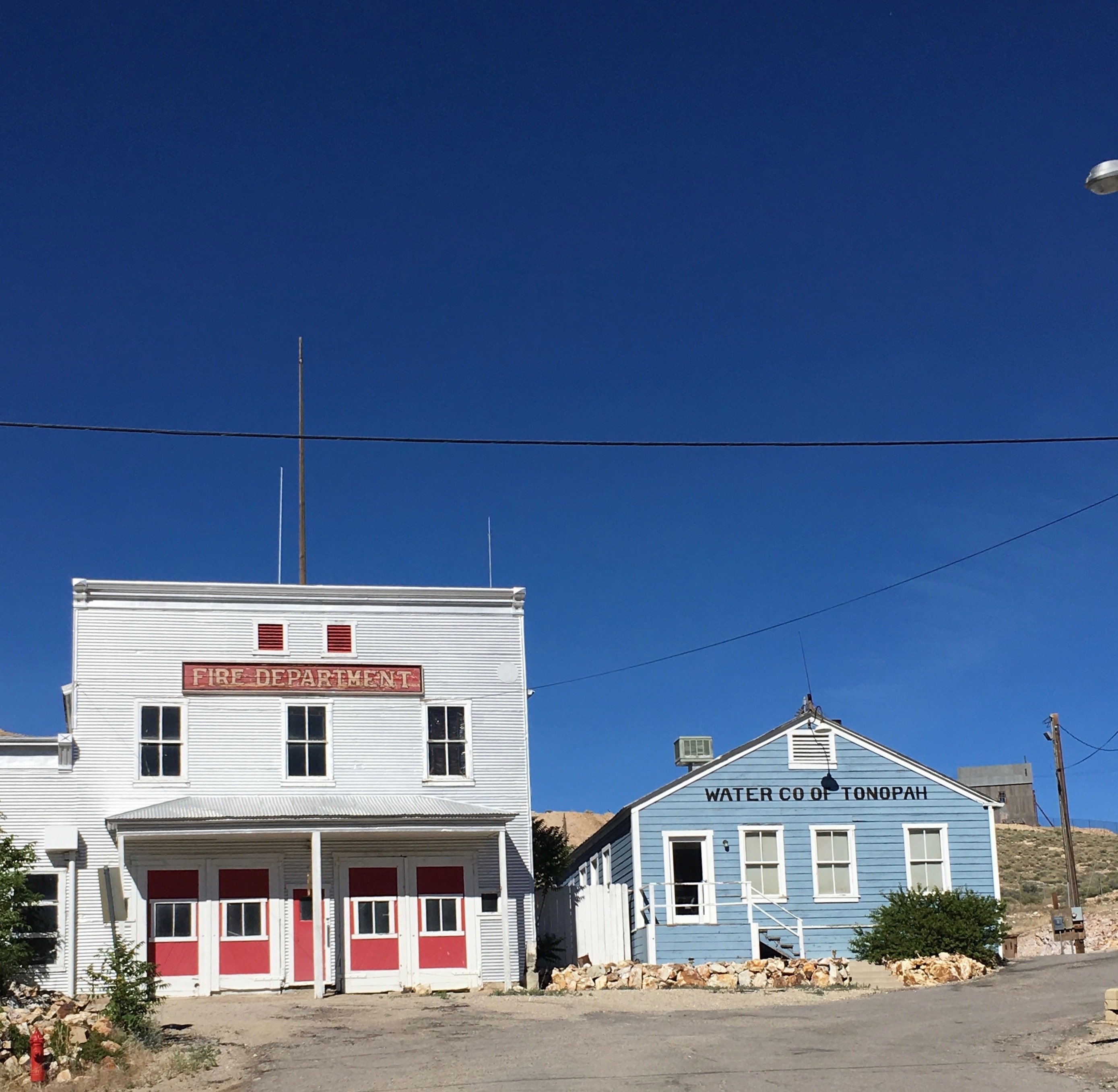 Tonopah, Nevada