October 31 is the original date on which Nevada Day was celebrated. In 1999, however, the Nevada legislature made the unfortunate and ahistoric decision to move the celebration to the last Friday of October. NRS 236.015(1). In fact, Nevada was admitted as this country's 36th state on October 31.
The first draft of Nevada's constitution was based on California's 1849 constitution. The citizens of the Nevada Territory, however, rejected it by a more than 4 to 1 vote (8,851 against and 2,157 in favor). Nonetheless, the failed constitution was used in drafting the constitution that was eventually approved in September 1864. By then, the people in Nevada territory were so anxious for statehood that the entire Nevada Constitution, nearly 18,000 words, was sent by telegraph to Washington D.C. Reportedly, the telegram cost over $3,400. President Abraham Lincoln then issued this proclamation. Although amended numerous times, Nevada's original constitution remains in effect today.
This year, I was fortunate to be in the state capital for the annual Nevada Day festivities. It was a beautiful day in Carson City accented with brilliant fall foliage.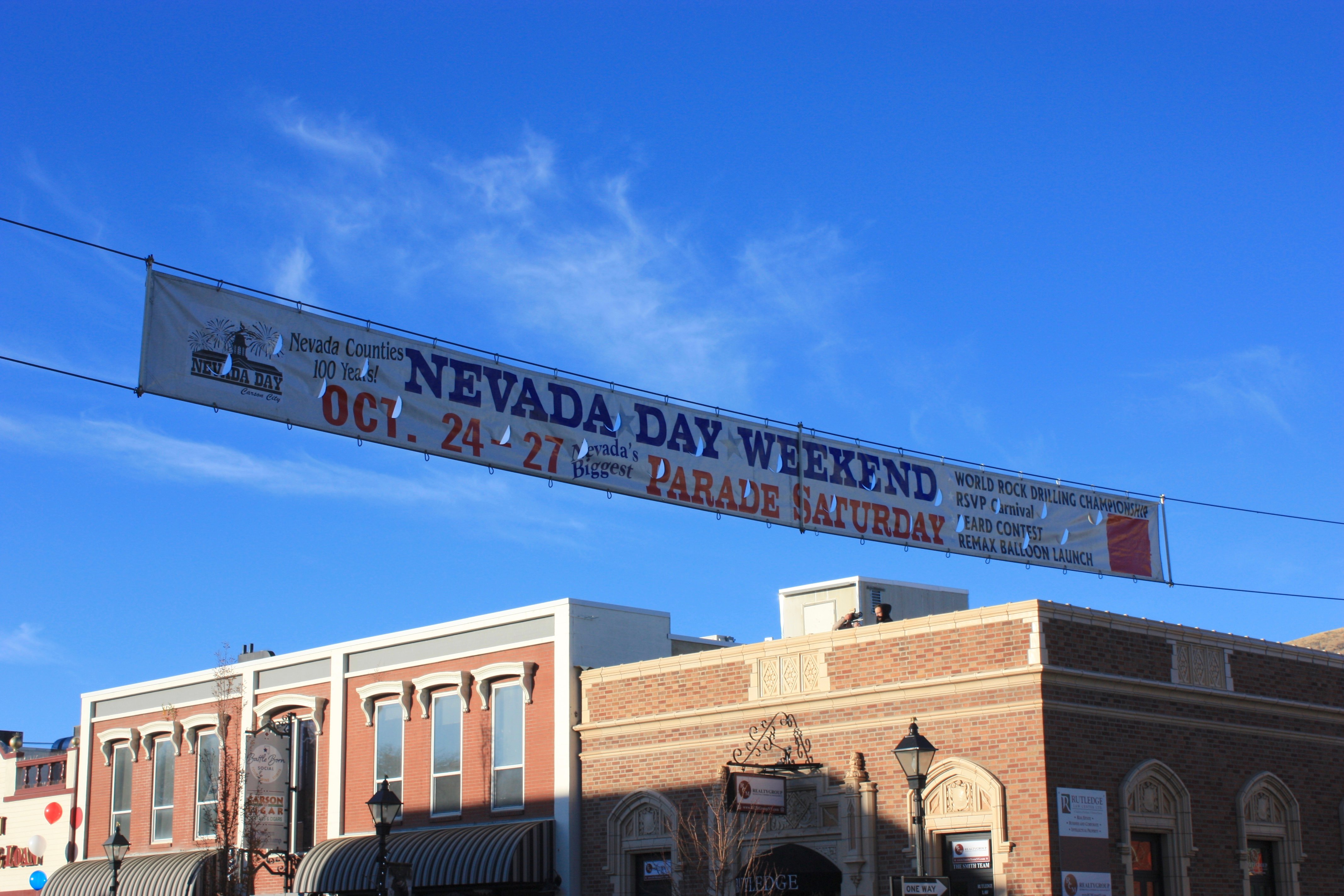 The Parade Route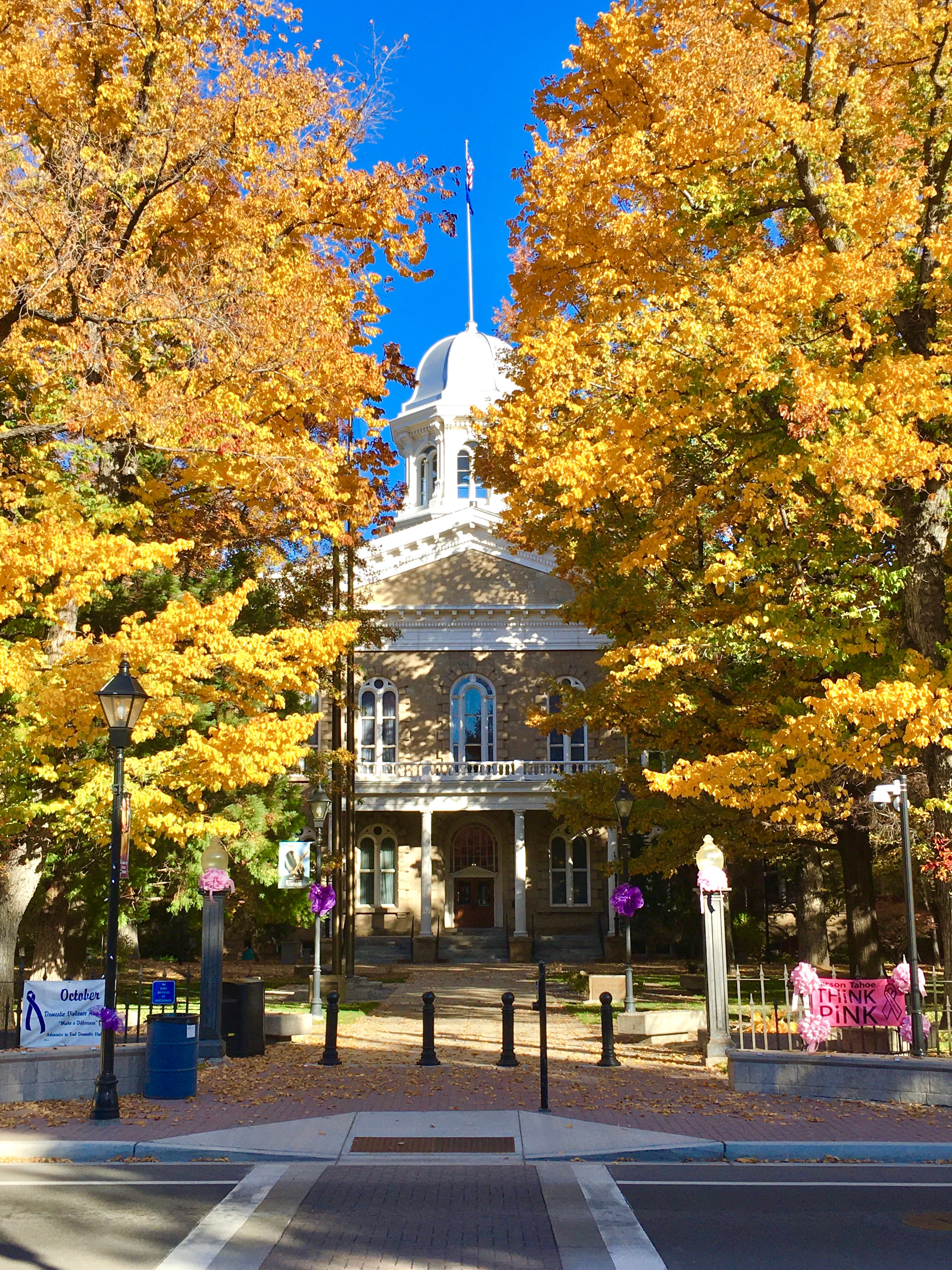 The Historic State Capital Building (completed 1871)