The California Public Employees Retirement System (aka CalPERS) is the largest defined-benefit public pension in the United States. It is governed by a Board of Administration that consists of 13 members who are elected, appointed, or hold office ex officio. Like a corporate board, the Board of Administration accomplishes much of its work through committees, including a Risk and Audit Committee.
Last month, the Risk and Audit Committee received the following report disclosing a insider trading violations by CalPERS personnel: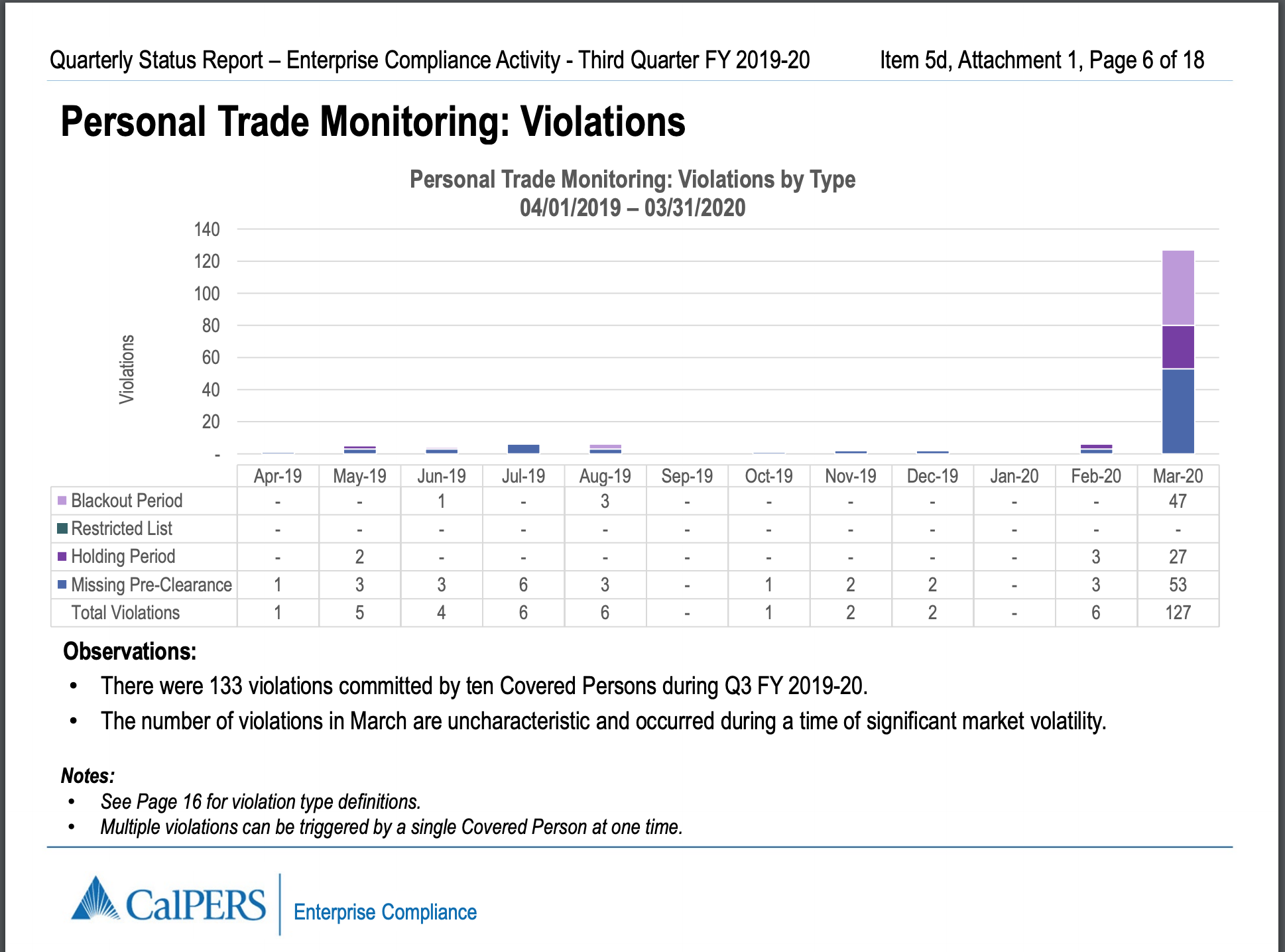 The violation type definitions referenced in the slide are:
Blackout Period: Covered Persons are prohibited from buying, selling or transferring Covered Securities during the Blackout Period, which is the three (3) day period of time that commences one market day before and ends one market day after a transaction in Covered Securities by CalPERS.
Holding Period: The 30-calendar-day period between the acquisition and sale, and the 30-calendar-day period between sale and re-acquisition, of a Covered Security.
Missing Pre-Clearance: Covered Persons are required to obtain pre-clearance approval before the purchase, sale or transfer of Covered Securities is executed in a Covered Account, unless the transaction is exempt from the requirement of pre-clearance.
Restricted List: A Restricted List means the list of Covered Securities that identifies companies that CalPERS Employees and/or Board Members have information that may be material non-public.